YAML
A code editor set to YAML mode to help you write and store raw data as, you guessed it, YAML. Want to learn more about YAML? Want us to say YAML again?
---
Preview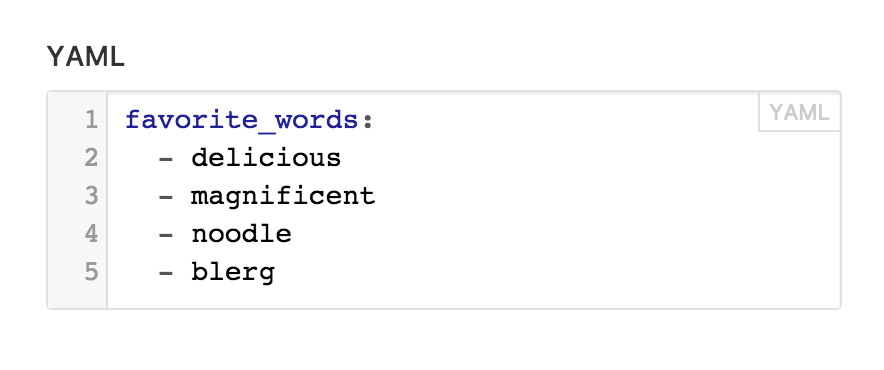 This field is essentially a Textarea fieldtype that gets saved as YAML instead of a string.
---
Settings
This fieldtype supports the following settings in addition to the defaults.
rows

integer

The number of rows of text to display. Controls the initial height of the field.